Products
iAccent on Languages (DVD)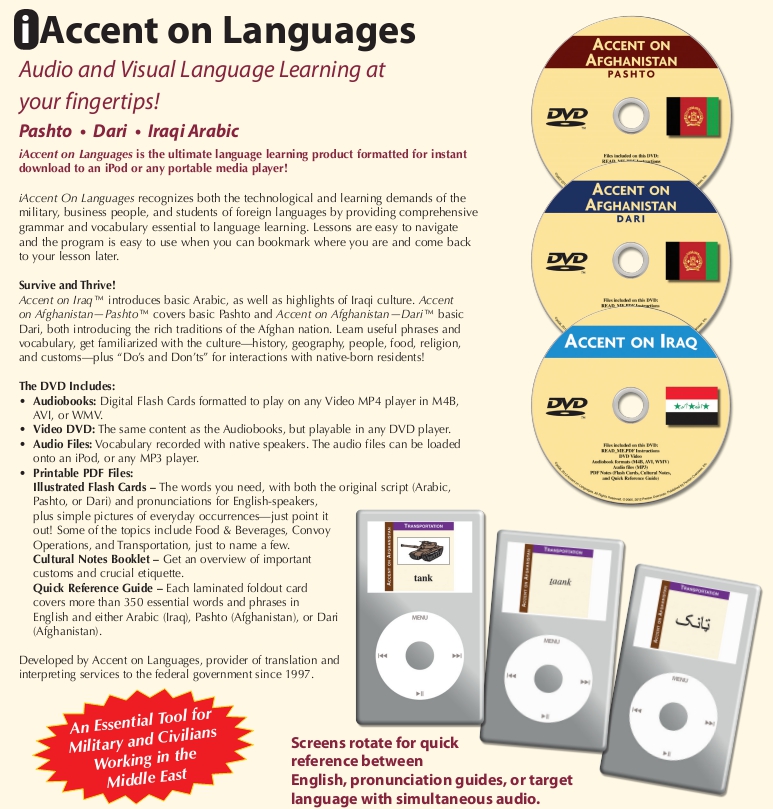 Accent on Afghanistan (Dari)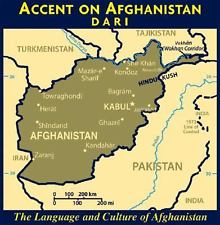 SPECIAL OFFER! ACCENT ON AFGHANISTAN: DARI AT A SPECIAL LOW PRICE ($20.00 plus S&H).
While supplies last, you can purchase Accent on Afghanistan: Dari [Booklet] at a discounted price through our Amazon and E-Bay stores:
AMAZON: Accent on Afghanistan: Dari for $20.00 each + S&H (while supplies last)
E-BAY: Accent on Afghanistan: Dari starting at $20.00 + S&H (auction-style sale)
Are you looking for a way to better prepare soldiers for duty in Afghanistan?
Successfully communicating in a country is more than just speaking the language. Accent on Afghanistan is a versatile communication survival tool not only covering useful phrases and vocabulary, but also Afghan culture - its history, geography, ethnic groups, social structure, major holidays, education, food, religion, and customs - including a "Do's and Don'ts" for interacting with the Afghan people.
"This is the best product I have seen to date. I like the idea of pulling the book out and being able to place in your BDUs."
Audio CD
Audio recorded by a native speaker providing learning through listening and repetition of keywords, phrases, and sentences.
MP3 samples (right click to download):
"I have shown the kit to people who thought the product was awesome. It is an excellent tool for bridging the communication barrier."
Flash Cards
The cards are organized in a removable notebook with useful vocabulary and point-to pictures for everyday living. Each side of a card illustrates four words or phrases in English and Dari with accompanying pictures, and pronunciation guidance.
Flash card samples:
Cultural Notes
The cultural notes provide a detailed overview of the culture of Afghanistan, and "do's and don'ts" on Afghan customs and sensitivities. Accent on Languages has been providing translation and interpretation services to the federal government since 1997. Its founder has developed foreign language training audio tapes for over twenty years. This experience allowed us to tailor this product to help personnel communicate on the ground in Afghanistan. It was designed with the soldier in mind and can also be used by anyone. Accent on Afghanistan was presented at various Army language conferences where it received positive reviews for its compact design and learning tools.
Quick Reference Guide
The Quick Reference Guide is a stand-alone, plasticized, ultra-light foldout with over 350 words in Dari and English.
Audio Equipment Rental Services
We provide professional audio equipment for rent. Save time and money by renting our interpreting services and equipment combined. We can serve small meetings or large audiences, and our equipment is compatible with any A/V system.
Equipment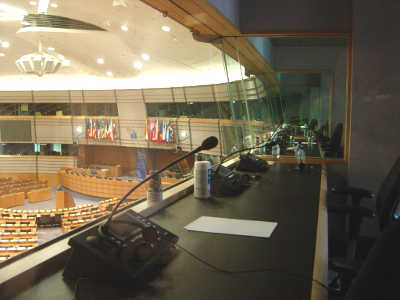 Wireless transmitters with microphone and headset for the interpreters.
Wireless receivers with headphones for the attendants/participants requesting interpretation.
Accessories
Amplifier unit to improve the sound signal from the client's A/V system (wired).
Booths to isolate interpreters from ambient sound (table-top, or full).
Portable microphones for Q&A sessions .
Please contact us for more information about our audio equipment services.
How to Order our Language Products
Pricing information
iAccent on Languages DVDs are priced as follows:
Commercial Price:

$29.95 each (call 510-655-9470 for volume discounts)

U.S. Government GSA Price:

$26.95 each (call 510-655-9470 for volume discounts)
Shipping and handling charges: $3.50 per DVD/book for regular delivery (1 week approx).
For faster delivery, rush charges will apply, please contact us for an estimate at 510-655-9470.