Web Site Localization and Management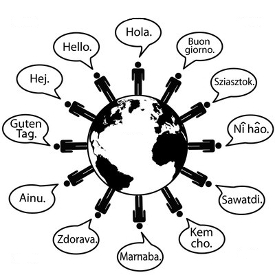 Making your web site multilingual can be a complex process, and translating the words is just the beginning. We have the tools and experienced staff to manage the content and architecture of your multi-language website. We make your site multilingual while you stay focused on running your business. Give us your URL and the languages you want to use, and we'll give you a fast reliable estimate THE SAME DAY!
Translating your website with Accent on Languages
We are capable of localizing your website into any foreign language. Website services include:
Instant quotation:

Just give us your domain/URL address (for example, www.page.com) and the number of target Foreign languages desired, and we will provide you a detailed quote with instant price the same day.

No server or file management involved:

There's no need for you to create new folders or sites, there's no need to contract or pay for new servers, and there's no need to manage the Foreign language files; all the information is handled and managed for you by Accent on Languages automatically.

Just focus on your business:

You don't have to waste time to handle the different language versions of your site; do not worry about management, content extraction, updates, proofreading, etc., we will do that for you.

Automatic updates:

When there is a change to the English version of the site, our translation teams are automatically alerted, and the change is incorporated and propagated into the Foreign language sites right away; there's no need for you to manage any files or servers.

Preview before delivery:

You can see how the Foreign language website is going to look like before delivery.

SEO friendly:

Creating the multi-language sites for your domain will immediately increase your website ranking in the web; the Foreign language sites are searchable and indexable by the main Internet search providers (Google, Yahoo, etc.), not only improving your rank but also bringing you new customers and businesses.
Please contact us for more information about our website localization and management services.