Audio Equipment Rental Services
We provide professional audio equipment for rent. Save time and money by renting our interpreting services and equipment combined. We can serve small meetings or large audiences, and our equipment is compatible with any A/V system.
Equipment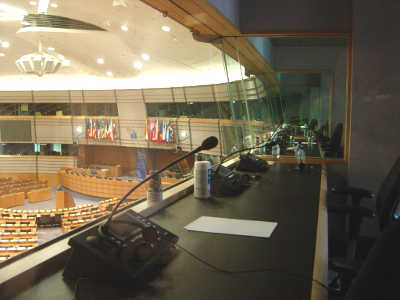 Wireless transmitters with microphone and headset for the interpreters.
Wireless receivers with headphones for the attendants/participants requesting interpretation.
Accessories
Amplifier unit to improve the sound signal from the client's A/V system (wired).
Booths to isolate interpreters from ambient sound (table-top, or full).
Portable microphones for Q&A sessions .
Please contact us for more information about our audio equipment services.